Rarely has Samuel Taylor Coleridge's
Rime of the Ancient Mariner
been visually realised. Rarely has it required it, as Coleridge is gifted with an incredible power for crafting evocative images with his thick words. Few artists are up to the tasks, and the greatest among them was the preeminent French Victorian engraver Gustave Doré. Here below are some sublime selections from his body of work.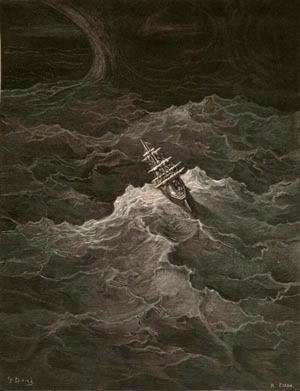 The storm-tossed ship.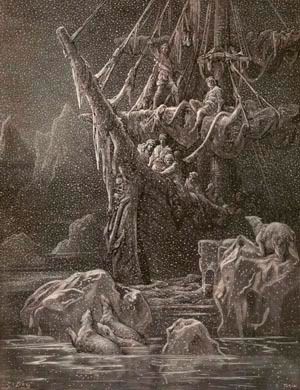 The wonderous cold of the Arctic.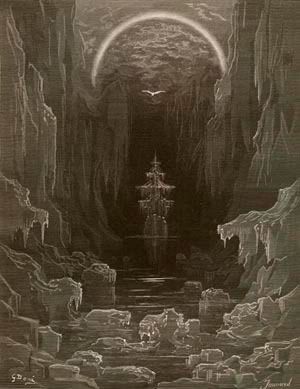 Being led from the land of ice and
snow by the ill-fated Albatross.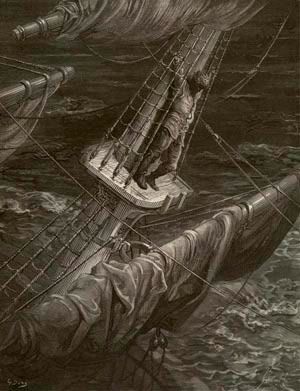 The albatross is dead, and the
captain crucified by his curse.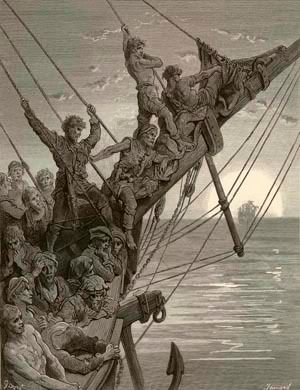 The ship bearing Death and Life-In-Death draws near, with the
occupants playing dice for the souls of captain and crew.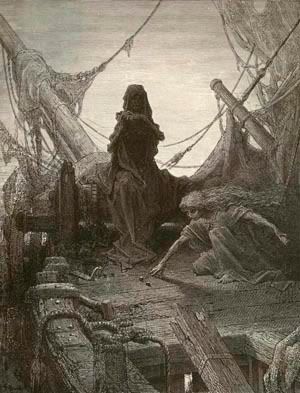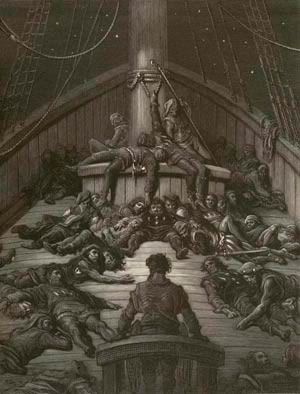 Death wins the crew, Life-In-Death wins the captain.



The curse lifts from the captain when his
heart wonders in the beauty of the sea serpents.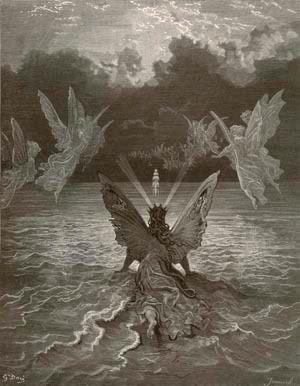 The spirits bear the captain's ship back to civilization.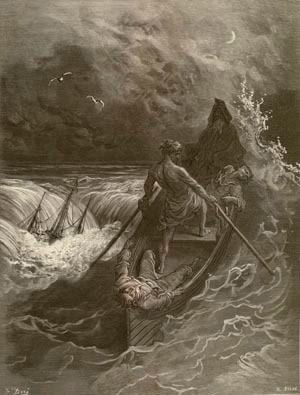 After the captain's rescue, the sea claims the cursed ship.