As I joked to my colleagues, my real cross-cultural immersion experience on this three-week globetrot happened on when I navigated the streets of Paris by myself at night. Madagascar had its highlights and I do have to say that I'm glad that I can tuck that in my curriculum vitae, but it also went awfully long and I was glad to be heading home... with this brief layover.
My ambition for a single afternoon and evening in Paris was threefold: a brief visit to Disneyland Paris, followed by worship at Notre Dame de Paris and a walk to the Eiffel Tower. Not without some delays and disconcerting ignorance as to my whereabouts, I accomplished what I set out to.
The first was Disneyland Paris, which entered onto the itinerary at all because of the features that make it so unique relative to its American counterparts. Any visit to a Disney park must be started by a visit to the castle. In the fantastical Parisian version of the Château de la Belle au Bois Dormant, an animatronic dragon lurks in underground caverns while above, an upper gallery renders the story of Sleeping Beauty in stained glass, tapestry, statuary and recreated props to the stirring excerpts of Tchaikovsky's ballet.
Château de la Belle au Bois Dormant.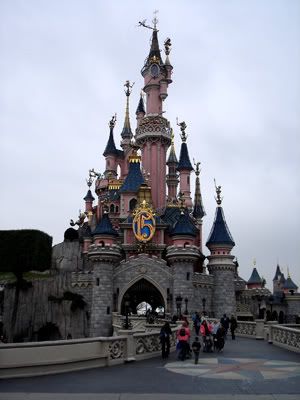 The main attractions, however, were Les Mystères du Nautilus and Space Mountain: Mission 2 in their Vernian, da Vinci-inspired Discoveryland. The full-sized walk-through of the Nautilus - though in no way properly echoing the layout of the ship in
20,000 Leagues Under the Sea
- was phenomenal. The highlight, above and beyond being a highlight unto itself, was the grand salon with the iris window, which opens periodically to expose a giant squid attacking the submersible.
Les Mystères du Nautilus.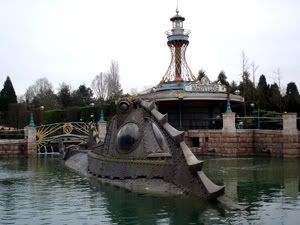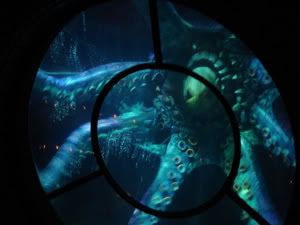 Following this came Space Mountain: Mission 2. Unfortunately, I had missed the previous "From the Earth to the Moon" theme by some years and had to make due with the less-inspired "Mission 2". Relative to the American Space Mountains, this was better realized as a manic fly through the spheres, but I would naturally have preferred the more Méliès-influenced original. A short trip through the Phantom Manor and run through Adventure Isle saw me off from the most expensive-by-minute amusement I've ever enjoyed.
Space Mountain: Mission 2.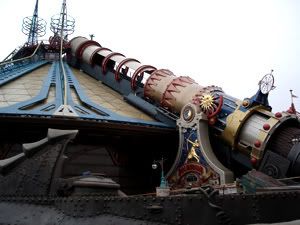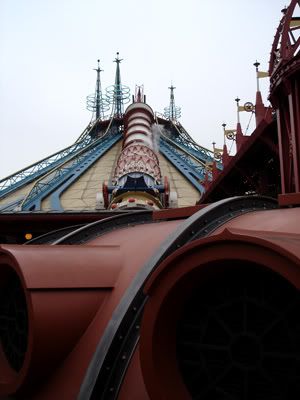 Notre Dame Cathedral was magnificent... So much so that it actually mocks my verbosity. Notre Dame is a spiritual experience, an incredible, soaring, vaulted edifice through which echoed the hymns and prayers of the faithful. It stops only short of the cathedral of the Heavens I stood beneath in Africa.
Cathedral Notre Dame de Paris, outside and in.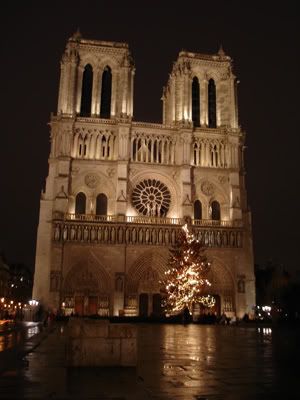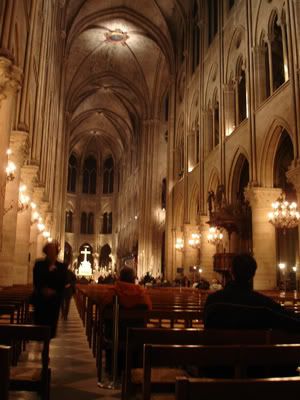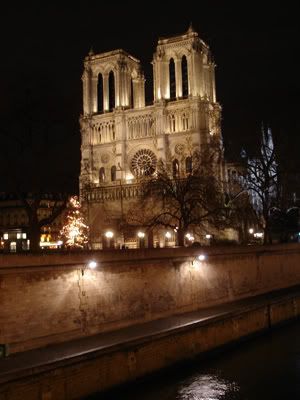 Though it seemed only a short walk and I was fueled by adrenaline and ambition, the walk to the Eiffel Tower from Notre Dame was lengthy. Lengthy and worth every step, as there is no better way to experience the life of the city except at street level. After some blocks the cheap souvenir shoppes gave way to legions of pubs and restaurants (including "The Great Canadian Pub", which I was very tempted to patronize), which themselves gave way to institution after institution with grand Renaissance, Revolutionary and Victorian architecture. Though more urbanized and claustrophobic than I'd prefer in a city I'd want to live in, Paris still has unparalleled beauty.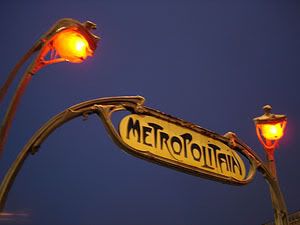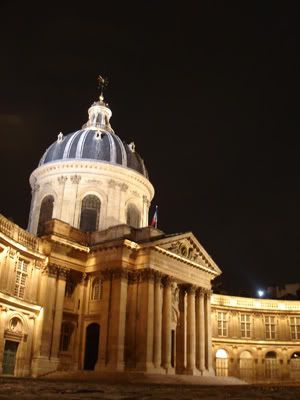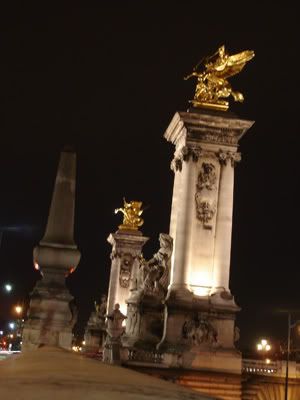 I finally made it to the Eiffel Tower, which was astonishing. One simply does not get an appreciation for the size of it until they are actually there. No photo I've seen does it justice. Some antique photos of the old Paris Expositions from ground level show in an intellectual sort of way how huge it is, but one cannot really comprehend it until they are in its presence. It was incredible.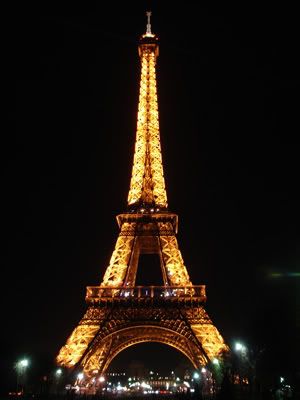 Going up it was somewhat anticlimactic, however. It is fascinating, of course, but my interests lied in looking at the Tower itself, which is the one thing you can't do when you're actually in the Tower. There are restaurants and clubs, exhibits, souvenir shops, and every other amenity. You still can't really see the Tower though... Or at least, you can't see the Tower for the girders. Back outside, on ground level, I just sat for minutes on end in slack-jawed wonder at it.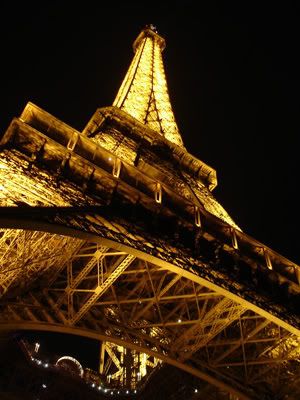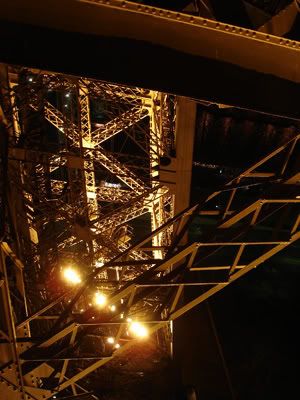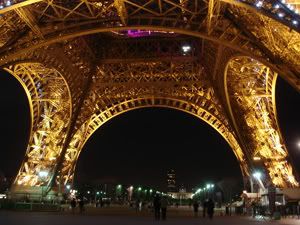 My time in Paris was much too short and far too much was missed. I could have done with a day in Disneyland alone, let alone having missed entirely on the Louvre, Moulin Rouge, French cuisine, and sites of interest to appreciators of Verne, Robida and Méliès. (as well as Dorè, Rodin...) Nevertheless, the visit was a quite satisfying adieu to this whole excursion.
The City of Lights.