When looking at the French spirit of Voyages Extraordinaires,
La Belle Époque
and visions of the future, it really is fitting to take a brief look at the Eiffel Tower... That great icon of 19th century Paris. Hurrah for the Tower!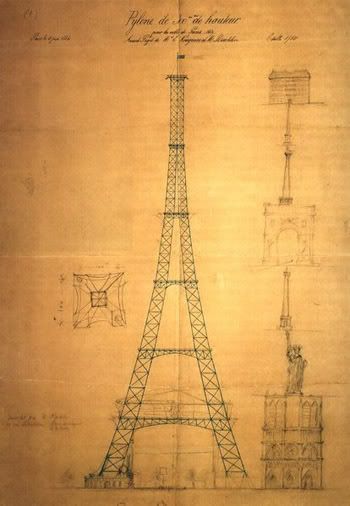 An original 1884 planning sketch.



Work in progress, 1888.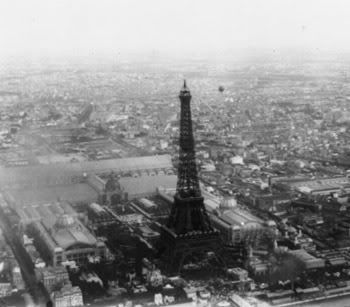 The Tower is finished for the 1889 Exposition.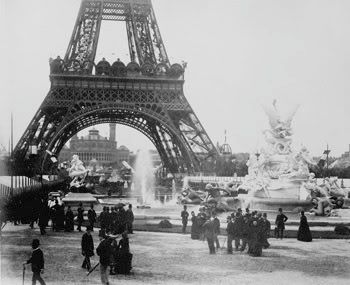 Ground-level at the Tower, 1889.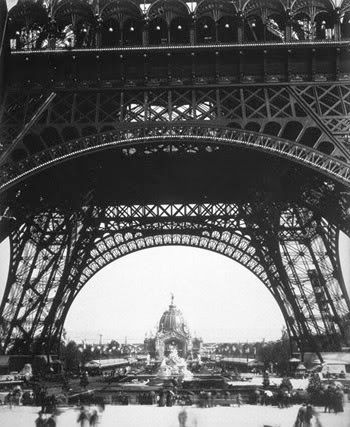 Another look through the base of the Tower, 1889.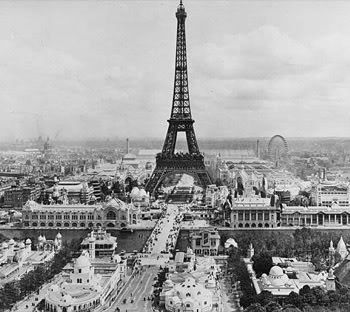 The Eiffel Tower was the centre of the 1900 Exposition as well.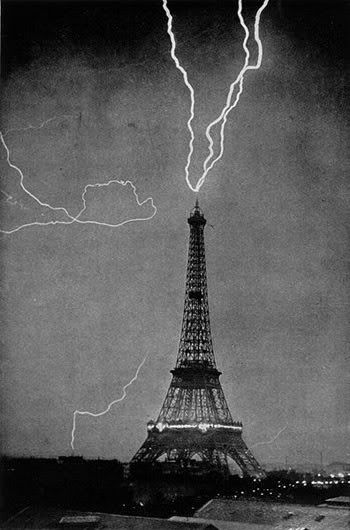 Struck by lightning, 1902.
The official website for the Eiffel Tower can be found
here
. While there, and with a few hundred dollars to spare, you can even enjoy dinner in the Tower at
Le Jules Verne restaurant
.